The Club Grounds
The Fairport Harbor Rod & Reel Association club grounds provide a great fishing and family experience. The grounds are located on High Street just North of River Bend Marina, and is easily accessible from Ohio Route 2 at the Fairport Harbor exit. It is on a sheltered spur off the east bank of the Grand River.
The nine acre property is fenced and secured with automatic electronic gates at each end. Parking is provided for dockers, visitors, and about 60 vehicles with trailers. Additional parking is located outside of the fence.Summer and winter storage is available.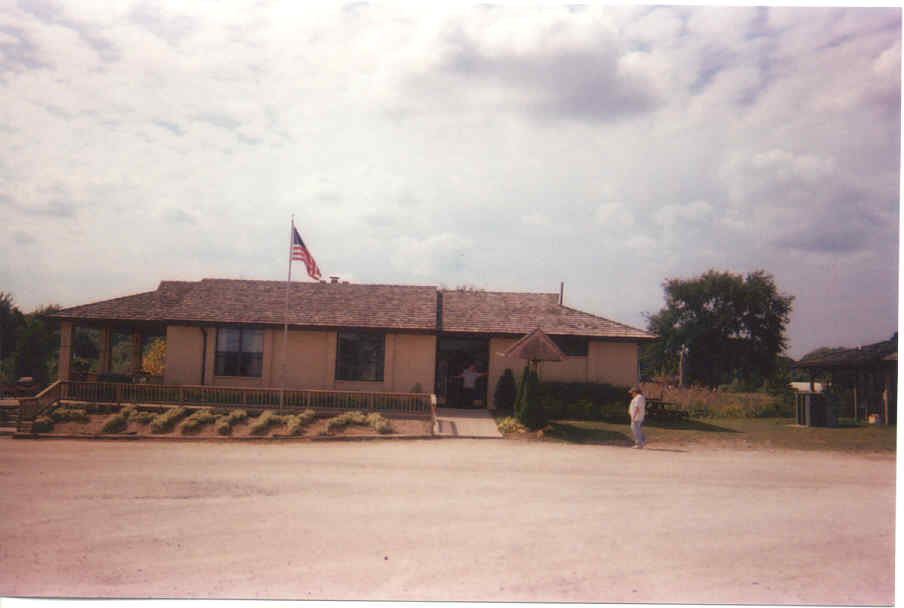 The clubhouse has a meeting room with a wood-burning fireplace, a kitchenette, two restrooms with showers, and two vending machines. There is also a covered and lighted fish cleaning station with three tables, running water, and an automatic grinder for the disposal of entrails. A gravel picnic area with grills and tables faces the water.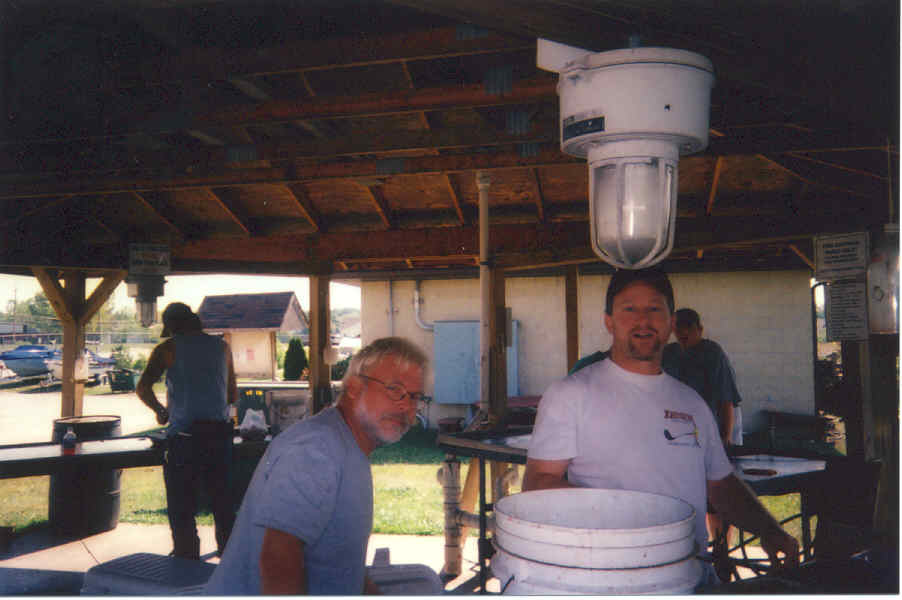 There are 28 seasonal docks that are reserved by members on a first-come, first-served basis. A waiting list is available for interested members. The docks carry an additional annual fee.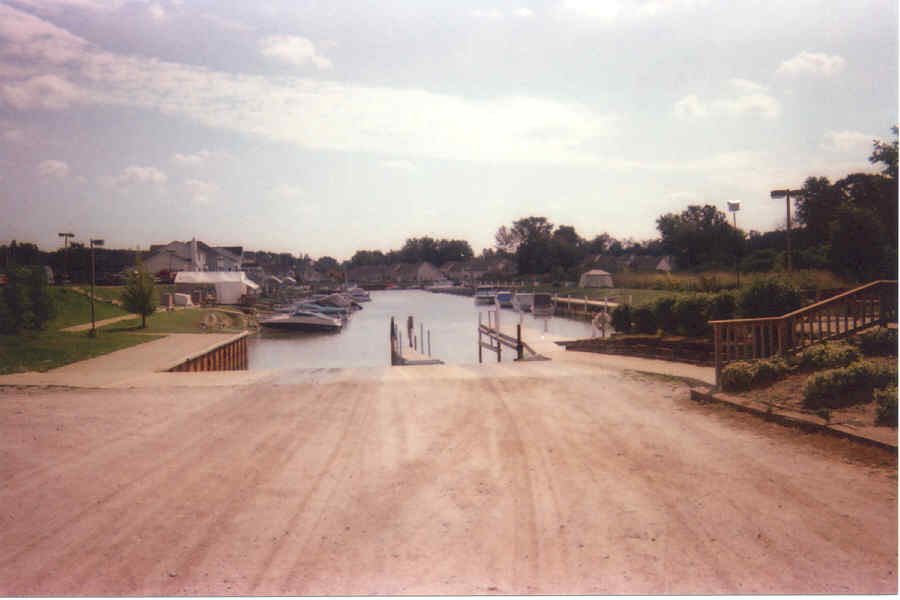 There are three lighted and improved launch ramps for trailered boats. The concrete ramps extend far enough into the water that trailers do not fall off the end, even with the recent lower lake level.
All docks are removed in November and returned in April to prevent ice damage. The fish cleaning station is also closed during the winter for the same reason. However, the clubhouse and grounds are open to members 24 hours a day all year long.